Dave's Alaska Trip
July 28 - August 8, 2001
The Final Frontier


Day 1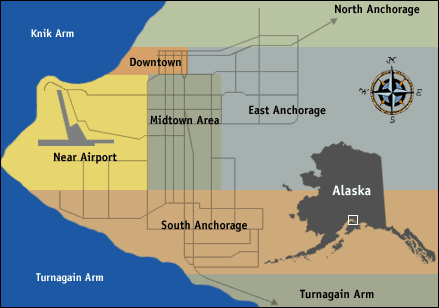 I usually like to get out of the country on my bigger vacations. While Alaska is our 49th state, the geography, culture and attitude, sheer vastness, cost of living, and distance from the lower 48 certainly made it feel like an international trip- only without getting screwed exchanging currency and getting dirty looks because you are American. Also got to fly this trip first class- so the amenities and number of points I used felt international as well, not to mention we did have to fly over Canada.
July 28th
Delta frequent flyer miles, first class
#571 Salt Lake City to Anchorage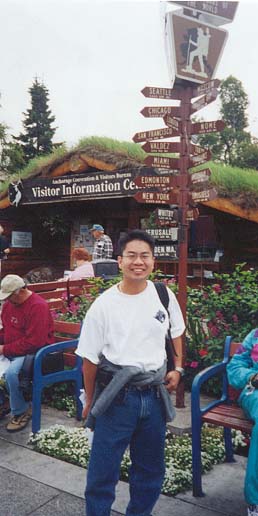 By the Log Cabin Visitor's Center
As a tourist in Anchorage you'll pretty much spend most of your time in the downtown area on 4th or 5th Streets in the gift shops and restaurants, and half a day in the city is enough. So know if you stay anywhere "downtown" you can walk to everything- I recommend a B&B, the Anchor Inn and Copper Whale Inn looked really cool and are by all the action. A small regret I have is staying at the Holiday Inn- I knew what I was going to get (and had a handy free airport shuttle), but it made me feel too much like I should be getting up at 5am and be hunched over a laptop with a handsfree kit in my ear. Of course note- you shouldn't be in your hotel much anyway.


Along the Tony Knowles Coastal Trail
Walking along the Coastal Trail I found a good example of why everything has to be taken within its context-
I was alone on a deserted stretch when I passed by a big burly just out of prison-looking Alaskan in a plaid shirt smoking a cigarette and- knitting. Usually when this happens to you in the States you have memories of Burt Reynolds' film career and wish you'd remembered your kevlar underwear. However, since I was on vacation in a strange land, I thought- knitting, gee, what a quiant Alaskan custom they have.
I also remember standing on the trail and using my cell phone to call my parents 4 time zones away and the opposite end of the country on my cell phone...and being amazed at that fact. How far us humans have come!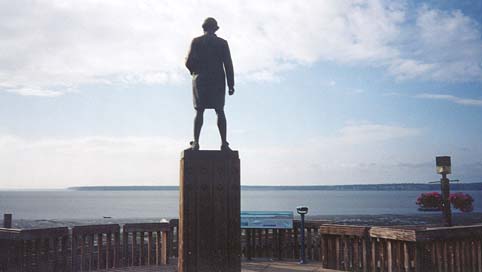 Captain Cook monument overlooking the Inlet
Resolution Park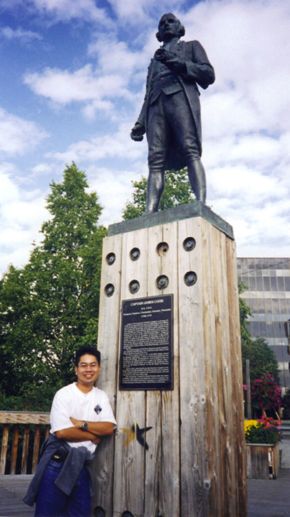 The ceremonial starting area of the Iditarod Also I did get to check off having reindeer stew at the Downtown Deli, which was on my To Do list. Anchorage info