Dave's Guatemala & Belize
February 21-28, 2009

I've had Tikal on my to-do list for years but wasn't sure when I would actually go. My friends Dave and Tracy had been to Belize on an aniversary trip and went diving there, but I didn't consider it to be on my radar at all. Well, while researching some other trips I saw a Belize package that was 8 days long and included going to Tikal- bravo!
Two weeks later there I was, it fit perfectly between the two concert dates I already had tickets for, and got me traveling from NOW. Although I would have liked some company and it certainly wasn't as good a value traveling by myself, I had a great time and almost everything exceeded expectations.
Day 1 Saturday 21st– Arrival
Continental #1786 AUS 8am to Houston 853, #463 930am to Guatemala City GUA 12:19pm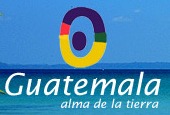 Guatemala City, $10 shuttle bus about an hour to Antigua


Shared the ride with two nurses that lived in Seattle (where I lived briefly) and Tim is an editor at the Austin-American Statesman- I can walk to his office from where I live! Small world.
He was in the hotel next to mine and we decided to meet up for drinks later.

"Chicken bus"- all of these were pimped out



Reviews
I had originally requested the Casa Santo Domingo, described as the best hotel in Central America and an attraction onto itself, but putting together the trip only two weeks out it was sold out. But Porta Antigua ended up being a fine choice. My room wouldn't be available for about another hour, 3pm, so I checked out the hotel grounds.
I then got a map, restaurant tip, and headed out around town.


The Alamo? Right next to the hotel.

Typical Antigua street with the volcano in the background

Tuk tuks aren't just for Bangkok

Life around the Plaza Mayor/Parque square area

Iglesia Catedral
We believe this is the symbol featured on the national beer bottle (Gallo)


The Fonda de la Calle Real was recommended for real life Guatemalan food

I ordered the chicken & rice soup which you could spice up to your own taste and nachos with bean, guac, and cheese

Tim and Jenny would walk in and spot me, so I joined them
Jenny is a financial planner also from Austin, and was here doing some charity work with school kids. We'd get some good ice cream across the street, then I walked to a travel agency Jenny recommended and booked a $10 ride back to the airport for Sunday morning. Even this place insisted a 4am pick up was cutting it close...


Prices were pretty good at this market- I'd pick up two cold bottles of water, a stuffed toy parrot and toucan for $2.50 each, and two small prints.


View towards the pool from my balcony

Great room, even had a fireplace I didn't get to use.

A nap and shower later, met back up with Tim and Jenny around 7:40 and we walked to Riki's.
While getting drinks at the bar I would meet Lauren from England and her boyfriend Michael (who reminded me of the British comedian Russell Brand), traveling around the world for about a year.


We would have many rounds of drinks, eat some dinner (I had breakfast for dinner- scrambled eggs, cheese, beans), then close the place down. Think I got home about 1:30am...

Info
Info