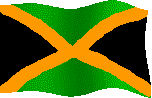 My Homeland
March 5-12, 1999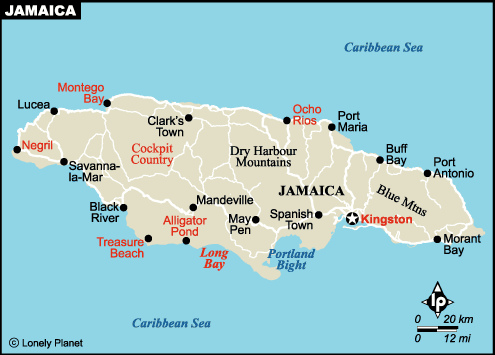 So I didn't really hace anything to do with the planning of this one. Some friends put this together and had an open spot, so off we went to Jamaica for a week. This was also during the ACC tournament and start of March Madness, something we were confident Duke would blow through, and they did. It would also be my first return to Jamaica since my family left in 1977.

Arrival at Sangster Airport
Montego Bay Not a lot of pictures to show from this trip, and I'm having a hard time remembering a lot of what I did. On the shuttle mini-van drive in from the airport we were already offered a big bag of pot. I remember we went out to the clubs in Mo Bay that night and hit it pretty hard. Coming back to the hotel probably around 2am, someone mentioned "There are British girls running around naked by the pool." So while Hall went off to bed, I went to investigate. There were two plump Brits running around with one off duty hotel worker hanging out, so using poor judgement I kept drinking and didn't go to bed probably until about 5am. So I had promised Josh that I would go with him to Negril to visit his sister and her "model" friends that were there for Spring Break as well. I had to be up by 7am, then we took a ride across the island, with the driver being this melodramatic lady that would swerve back and forth trying to avoid every pot hole. I was green the whole time and probably 30 minutes in we had to pull over so I could puke my brains out by the side of the road. By the time we got to his sister's place all I could do was curl up in the fetal position and sleep on their front porch for a few hours.

A beach party starts
Negrille

With Josh, his sister Kate and her friends
Outside of Rick's Cafe

Happy Hall Hungover
Back at Sunset Beach Resort in Montego Bay Somehow the hotel messed up and gave Hall and I one bed instead of two, and weren't able to switch us. So yes, I had someone to sleep with all week. Also our shower would just barely trickle out water. I believe the hotel was undergoing remodeling and was recently bought out, and it showed.

Hall says this was the view from our balcony
More hotel info

David " Hasselhoff" Lee-Sue

Our beach

Prelude to the big kayaking debacle
When we got into the kayaks, the guy said, "There is one rule. Just don't go near the coral reefs." What seemed like perhaps one minute after this picture, we would hear some commotion and would look back to see Rassan- standing on top of the coral reef, having overturned his kayak. The entire ocean- and this is where he ends up. So the whole resort was now looking with our kayak renter yelling to no end, and Hall and I had to paddle to retrieve the kayak which was on its way to Cuba. One day everyone went on a booze cruise, but I skipped it as I didn't want to risk getting sea sick.

A cool pic from the cruise- you see an Air Jamaica bird

We also spent a few nights here


Sustenance is delivered

Aerial view

Out one night

Can't really remember this, but apparently we did some karaoke

The crew- myself, Preston, Josh, Dennis, Hall, and Rassan

A couple I had made friends with, we had dinner at the Japanese themed place at our hotel I believe The last night that we went out pretty late, right before grabbing a cab I remember Hall was making tremendous noise about being hungry and he grabbed some jerk chicken from a street vendor. I remember thinking- mmmmn, big mistake. Turned out fine though.

Dennis with his new friend

Lunch area with some beer and jerk

The Chevy Chase " Vacation" pose with the FSU girls
Yeah, the photographer was a real comedian. That famous Jamaican sense of humor. Bastard.

Funny enough you can see a KFC in the background

Ready to go home We came back in through a connection in Atlanta and drug sniffing dogs were everywhere hoping to bust someone.