UF Boys hit the Virgin Islands
SPRING BREAK 1994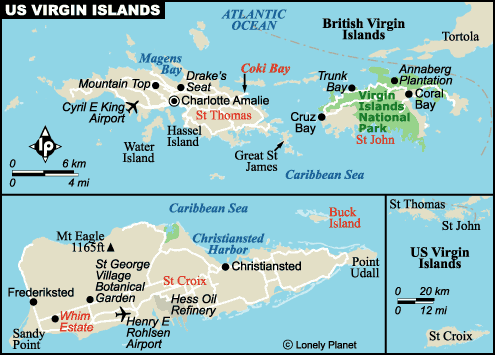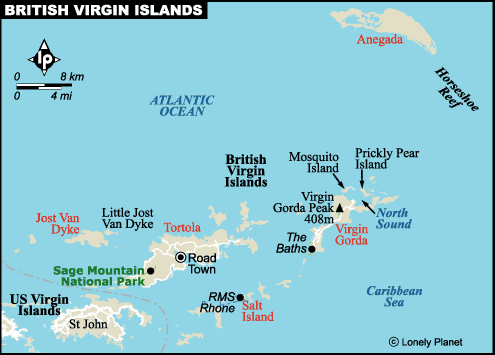 I'm writing this web page 11 years after the fact, so honestly most of this trip is a big blur to me, unfortunately. All the more reason to document things immediately, or else you can forget so many moments. The genesis of this trip-
I remember in Fall of '93 talking to Richard and him saying that he was going to SKIP the FSU/UF game, which was not only our most hated rival and hot ticket, but our last game as students as well. Richard and I always went to the games together. I thought "ARE YOU CRAZY?!" He then explained that he just found out that his dad was moving to the Virgin Islands, his mom wasn't, and that he needed to get home to find out what was going on. Ah, I see.
Let's take a step back- mid-life crisis can come in many forms. While some people buy a Carrera, a successful orthopedic surgeon might choose to buy a $700,000 sailboat at a DEA auction. So for Spring Break '92 we took Richard's dad's new toy to Key West, and got caught in the " Storm of the Century" (more info) ripping up the east coast and almost got killed, long story...Apparently THIS year we would be following the boat to The Virgin Islands. That is how a kid on an Army ROTC scholarship from a working class family got to play rich guy for a week.

Our group having lunch at some bar in St. Thomas right after arrival
Dr. Henrys is in the middle

Nate through the sunroof of our ride- Dr. Henrys' Range Rover
And if I recall to get this shot I'm hanging out the side window. Glad no one lost an eye or anything...

Paul, Nate, Richard, myself, and Joe
Paul was a good friend of Joe's from his DC yrs from George Mason University. The rest are some of my best friends in the world, that I really need to get back in touch with. Managed to see all three get married. Nate actually moved to Austin and Joe's parents did too. Almost took a job w the Dept of Commerce out of school and likely would have lived w Joe's parents in their basement in DC at the time. Helped get Richard and his wife Susan together, and have gotten to visit each other several times over the yrs, including traveling with Susan's family in Austria. Very proud- Richard wrapping up his residency as a surgeon himself, something he busted his butt for and never gave up on. I remember thinking Paul was like a big out of shape jellyfish. Never make fun of others my friends. Was it the group Trinere that said it best, "Seasons change, people change..."

The three roommates of Greenwich Green Apartments
My entire wardrobe this trip seems to have consisted of free t-shirts from our frat, which only came in XL when I was maybe a M. I guess free is important in college.

Now underway on our custom 52ft sailboat
Unfortunately this is the only picture I have of Captain Foo and his lady friend that were along with us.

Ever heard the saying "Young, dumb, and full of cum"? Or is that something just picked up in the military? Applicable to just about all 21yo boys I would imagine.
This really wasn't the place for Spring Break partying or to meet girls, so for that we would have been better off driving down the road to Panama City or Daytona. As someone in their 30's now, how valued would this trip be? Heck, just the concept of simply getting a few friends together at the same time often boggles the mind.

One of my all time favorite pictures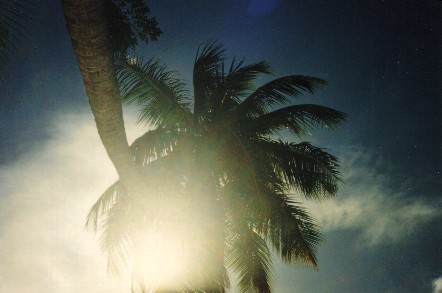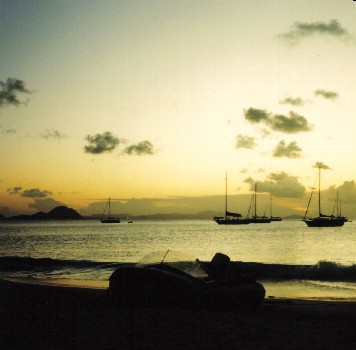 We took the dingy in and hiked up to these ruins, can't remember what island or site this is. Also remember us going to the Willy T one night (unfortunately it was pretty dead, but still very cool), and I know I also insisted we go to Cane Garden Bay since I knew it from the Jimmy Buffett song- and bought a t-shirt from Stanley's.


I still have that book and haven't finished it- Mark Twain's "Following the Equator," what I imagined to be good cruising reading

Sophomore year I took a class on sailing, and really enjoyed it, even got really wrapped up with watching the America's Cup coverage on ESPN. Much more exciting than watching golf on TV, in my opinion. So sailing in one of the best places in the world to do it was certainly a treat.

One of the boats we started "racing" against
Remember late one afternoon we were all crewing and Capt Foo decided to show off- we were coming into a bay to anchor for the night and it was crowded with boats already there, and we weaved through under full sail tacking back and forth. Wow did we get a lot of dirty looks, but I guess it was some pretty skillful manuevering, in hindsight.

Richard was easily the most athletic of our group, but also the most accident prone. If someone was to get hurt somehow, it would be him. After one excursion the bunch of us are at the back of the boat taking a "boat shower"- where you sud up, jump in the ocean, then rinse off w fresh water, thereby conserving a boat's precious fresh water. So there we are, and Richard has suds all over his head and face and can't see, so he throws himself over the side. I hear a big CRASH- I run to the side and look over- Richard is lying spread eagle, eyes still struggling to stay closed, in the dingy, having gone through the windshield. With probably 330 degrees of boat to jump over, and two-thirds of the planet being ocean- he manages to get cut up by landing in the dingy. Sigh, what are the odds? And hilarious once you knew he was fine.

Now that I recall, my first job offer was actually a result of this trip. I was graduating soon, had no prospects, and Dr. Henrys made a few inquiries- I was offered a position doing marketing for one the the hotel resorts and would be living in St. Thomas, but at something close to minimum wage I declined. Wonder where that would have taken me had I said yes? NY Times article
Cane Garden Bay info