Dave's Heidelberg/Switzerland Trip
January 25 to February 1, 2005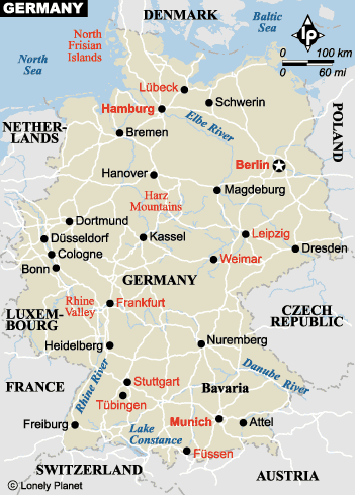 Heidelberg
Tuesday the 25th
Continental flight from Austin at 11:10am, through Houston and Newark, arriving Frankfurt 9:15am next day Wednesday the 26th
Took the Lufthansa shuttle bus into my hotel, the Crowne Plaza

An art area at the Frankfurt Airport

Heidelberg tram

View from the Heidelberg Castle

Now that's a big ass keg

Looking back up at the castle

I thought this was a cat, but it's actually a brass monkey. Touching it is supposed to bring wealth or ensure your return to Heidelberg, but I didn't know that until just now reading it in my Lonely Planet. Dammit!

The Alte Brucke and statue of Prince Karl Theodor

Walking the Hauptstrasse past the Heiligkeitskirche

Looking east on the Neckar River

After our prep session, the out of town members of the team have a nice dinner at a cute Italian place. I had the Italian version of won ton soup and the veal.

Thursday the 27th
Drove out to one of the bases for the customer presentation- I believe we went from barely in the game to the front runner. My favorite part was when the key decision maker said while talking to the sales team- "David really nailed it." My specialty, baby... The price of doing business- not only were four people flown in from other countries and three folks on expat packages, but the big boxy vehicle below is apparently about 600 euro per day, wow! I remember my first real business lunch in Manhatten, first day of my internship, when my new team took me out to some seafood place for lunch and it was about $90. Not only did I not eat fish at the time, but I thought I was going to have to pay for it too- ah to be introduced to the corporate expense account. Can you imagine, say being an I-banker in 1999?

The victorious team in front of our Euro mobile
From left to right- Diane, Stephanie, Scott, Jeff, Tom, myself, and Bea
Funny enough the women on both bookends I knew from Austin, and both have since moved to England to work. Now that's an explorer- nothing ventured, nothing gained.

Remember- Bea doesn't look cute, she is cute!
Dinner at Kulturbrauerei Heidelberg Heidelberg Tourism
About.com
$1 = .77 Euro, 1 euro = $1.30