Dave and John's
Easter Island & Santiago
Chile
December 26 - January 2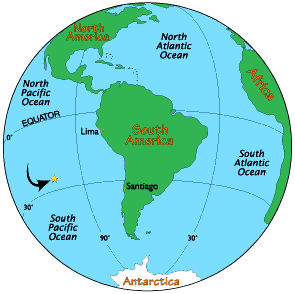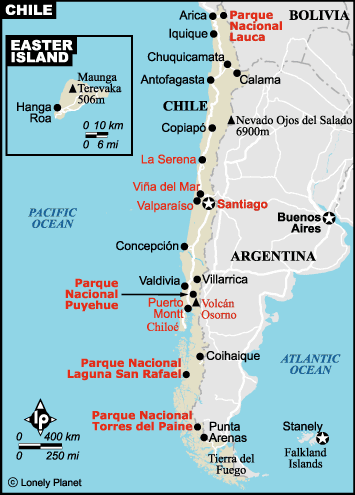 23rd Friday- AUS 7am - DFW 7:59, 8:48am to FLL 12:31pm


Flying into Ft. Lauderdale for Christmas
Easter Island/Rapa Nui/Isla de Pascua
The most remote island on earth
$1951 Lan Chile, American
26th Monday- MIA to SCL #7701 8:30pm to 6:50am
27th SCL to IPC #7705 9:35am to 12:55pm Stay at Tauraa Hotel $100/night w breakfast and transfers
Tours from them
Kevin Costner film "Rapa Nui"

The sites landing at Santiago

Our first sighting of Easter Island, you see Poike and the eastern portion

At the airport we get leighed


We would get a junky rental for $50 and go explore the island from around 2-9, essentially the southern route we'd do the next day on tour. It ended up being worthwhile as we were able to get shots without crowds.

Here you see a lone palm, which is what I thought the whole island would be like Rano Raraku
"Volcanic cone where almost all moai were carved. Almost 400 statues are around, showing different carving steps."

Mano a moai

The classic shot we were looking for

Would have been the largest moai, at about 10 meters

Ahu Tongariki
"The largest shrine of the island, restored in 1993."

John mistakes this for a simple rock photography perch, gaining him some bad mana

Anakena
The main island beach, with moai Ahu Nau Nau

Yes, actually a pink sand beach

We would have dinner at Te Moana, a nice looking restaurant on "main street".
Typical dining on the island would be $20-30, take about 2hrs, about a third of the menu not being available, and fairly slow service. I had the chicken and almonds, and french fries, which was OK. Salmon dish looked pretty good. They have live music here some nights and apparently is one of the places to be on a Thursday.