Fall Break
October 14-25, 1998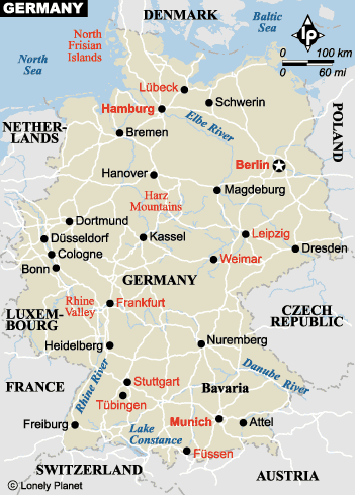 Thanks to Hall for providing six of the pics below. At Duke we not only got a week off for spring break, but a week off between quarters in the fall as well.
Two of my best friends, Hall & Josh, were doing a semester in Rotterdam, so we had agreed to go see Germany.
I remember rushing through my Supply Chain final, worried that I may fail the thing, but being even more concerned that I would miss my flight. I would fly Delta- RDU through Atlanta to Amsterdam.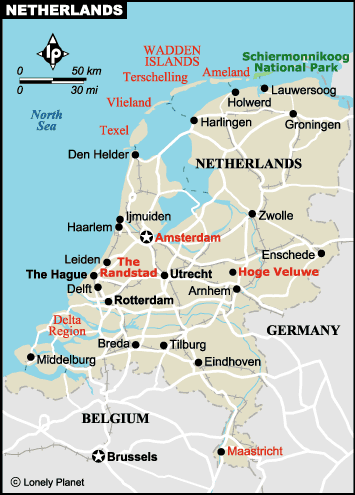 First afternoon in we walked around Rotterdam, and that night stayed at the dorm, as Hall had to bartend downstairs

Outside of the cube houses with Hall
Rotterdam
The next day we would wonder into Amsterdam, hang out at The Grasshopper, and meet up with friends for a long, leisurely dinner.
The day before we had dinner in Rotterdam I believe at a Chinese place that served us something like Mexican, and then in Amsterdam we ate Mexican that seemed like Italian. I believe the Dutch are a little confused with their cuisine.

I guess this sign means you are supposed to pee here?

So I left the Netherlands on my own since those guys still had to finish their finals, and we would meet up in Berlin.
If memory serves correct, I took a train to Cologne, then hopped on a Rhine River cruise. While this may have been great during the summer, my experience was that it was very grey and cold- so I didn't see crap and it wasn't very enjoyable, and therefor there aren't too many pictures below. I also recall that I was hauling a big and small back pack full of my stuff.
The Dom
Cologne

Scenery next to the Rhine
Koblenz
I would spend the night in Frankfurt. I remember being weary, as my guide book mentioned a lot of drug users hanging out by the station and I was getting in after dark. I do recall a few characters being there. After checking in to my hostel, I ended up going to a local bar with a few German students that were on a trip and staying there. I remember even though they were probably 17 that we just hung out and had a beer since drinking was not a novelty to them, as opposed to trips I took when we were in high school in the States, and everyone's goal was to obtain alcohol and get trashed. The next morning I was then off on the Romantic Road bus tour down to Munich. I met a Kiwi couple that was traveling the world for a year to hang out with and we had a good time.

Kiwi busmate Mel and me on a stop
Weikersheim

Reminds me of the video for "Never Tear Us Apart" (I know, it was Prague)
Probably the third pic on my sites I say that about
Creglingen

View of the city
Dinkelsbuhl
I would share a hostel room with the Kiwis.

View of Olympic Stadium from Olympic Tower

Visited the BMW Museum

The Neues Rathaus Glockenspiel
Marienplatz

Guess it's not tourist season
Dachau Concentration Camp
More Info


In front of a piece of The Wall
East Side Gallery
More Wall info

Our group for Terry's walking tour

Uncovering Hitler's bunker?

Standing on the spot where Hitler died
Other info
Checkpoint Charlie

"First they burn books, then they will burn people."
Site of a Nazi book burning
Bebelplatz

There was an incredible amount of construction going on. You can count a dozen cranes in this pic alone.

The crew from the Backpacker Hostel having WAY too much tequila When Josh and Hall showed up the next morning I felt close to death, and it was all I could do to communicate that they should spend the day on the walking tour I had just taken the day before and that I needed to spend the day in bed.
On vacation I usually don't blow a day like that, but it does seem to happen to me in the German speaking countries (ie Salzburg).

Around early afternoon after the tour I managed to rally


Here we are atop the Fernsehturm (TV Tower)

Too bad this one was blurry. We're in front of the Schlossbrucke and cool building.

In front of Brandenburg Gate
More info
Reagan speech- "Tear down this wall"- click on the link to read it or scroll down to the music player to actually listen to the speech

Back at a different section, we had to sneak through a gate to get at this
I believe that is the Infobox in the background
I know we also went to see the Topographie des Terrors

Sculpture on Kurfurstendamm, with the Kaiser Wilhelm Memorial Church in the background

The boys discover a KFC!
Apparently a lot of the movie "Run Lola Run" was shot in Berlin
I also thought the Berlin storyline in the movie Spy Game really hits home with some of what happened here

I had reserved some hostel for us that had a curfew. After learning this Josh quickly said "screw that" and had us move out. We relocated to the Hotel Alt Hamburg in a private room for four, right in the heart of the nightlife (St. Pauli area- entertainment and red light district). Certainly a good call. The area where all the fast food joints and restaurants were is where we went strolling the first night. There were many women lined up and down the street leaning against the wall, holding umbrellas since it was drizzling this night. Most were attractive, some wearing panties on the outside of their jeans. They would reach out to touch us on the shoulder or engage conversation. While we soon realized it wasn't simply our new cologne that was causing our newfound popularity with the ladies, it was natural for us to try and shrug this off almost like a homeless person or trinket seller trying to get money. We should have taken the opportunity to engage in more conversation to learn the local culture better.


"You can't get that at BK back in the States" We hit the bars pretty hard that night, including one that The Beatles had played at in their very early days ( Star Club?). We had a great time, and I remember they had a lone guitarist playing, and at one point Hall and I yelled "More than a feeling!!!" and we got our request!

We all managed to get seperated, and I made it back to the room some time in the early morning. Josh was already there and asleep, but Hall wasn't. It would be probably 6 or 7 am when he would burst into the room yelling "I've been raped!" I remember shooting up in bed thinking "What!!" Turns out he'd spent the last several hours arguing with the politzai. Long story.

I had to get up at some point the next morning to meet up with Birgit and Jorg, two Hamburg natives. I'd met them on the beach in Ft. Lauderdale, just after returning from Austria and right before I left for Duke. Lots of Germans vacation there that time of year, and I heard them speaking the language and we chatted and exchanged e-mails.
Funny enough about a year later there I was in their country- small world!


We do a tour of the city, and also took a canal boat tour which I thought was pretty boring, but the city is proud of their canals and shipping

Apart different attitudes about alcohol, Germany has legalized prostituion as well, which we saw from our first night in Hamburg. As best we could communicate I asked my German friends their opinion of this. They thought it was a fine, positive thing. Essentially a safer way to control something that would probably occur any way, and also a good way for men to get out their stresses which likely led to less violence towards women. Their statement might even offend some Americans, but this we why we travel- different strokes for different folks. All good and well.

The Michel- a famous landmark Alster Lake

Apparently on my street there is no open container law as well Tourist Info