Some other trip plans for the next few years:
Grenadine Islands sail on Starclippers
OR Barbados to Aruba on Windstar
March 5-13 Sabatical trip:
Mozambique and Swaziland
Mauritius and Reunion Bolivia tour Thailand Plan- over Thanksgiving?
http://www.intrepidtravel.com/trips/TSSZC#overview
Gap tour Nov 23-30 Provence local living?
Provence & Southern France
Truffles
Burgandy Canal Boat local living Long weekend in:
Everglades
Destin Croatia truffle festival?
Oct 23-27, 2013 Halloween in Transylvania?
Oct 28-Nov 3rd, 2013 Romania Combine with Vic Falls (low water Aug-Jan) Tonga to swim with humpback whales- July? Alps & Provence Haiti or Nicaragua with Project CURE? Experiences:
Seahorse farm in Hawaii
Truffle week in Italy Mexico- San Miguel de Allende (old planning site) Sunderbans and Kathmandu/Nepal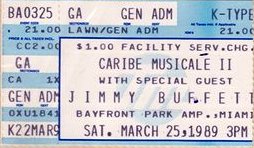 My very first Jimmy Buffett concert.
During the Hot Water Tour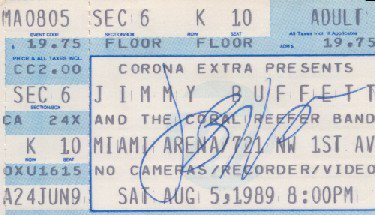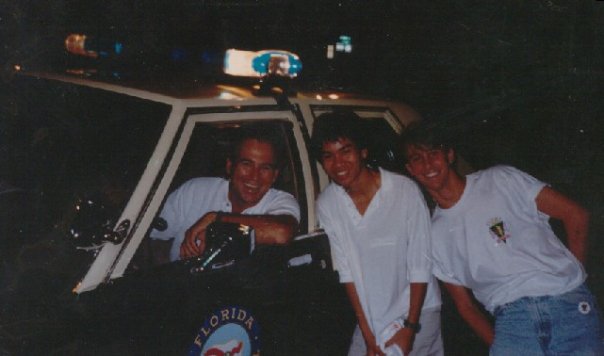 I got to meet Jimmy after the show!
Off To See the Lizard Tour Jimmy Buffett- Jimmy's Jump Up Tour
O'connell Center, Gainesville, FL 1/24/91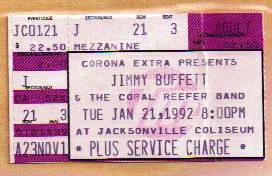 Europe 1992
United Kingdom, Paris, Brussels, Amsterdam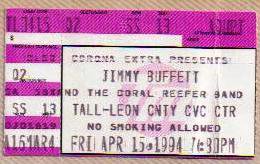 Fruitcakes Tour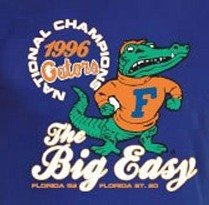 Europe 1997
Austria, Venice, Prague, Budapest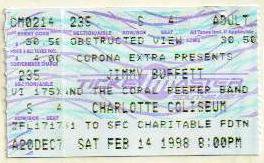 Havana Daydreamin' Tour


Russia/Estonia
May 1998 Jimmy Buffett- Don't Stop the Carnival Tour
Jones Beach, NY 8/6/98


Germany
October 1998


Southeast Asia
Tokyo, Hong Kong, Ho Chi Min City, Kuala Lampur, Singapore, Bangkok
January 1999


Jamaica

Fiji/Australia
May 1999


Asia
Beijing, Shanghai, Seoul, Osaka, Kyoto
October 1999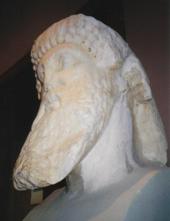 Greece/Italy
September 2000
Jimmy Buffett- Tuesday, Thursday, Saturdays Tour
Houston, TX 2/15/01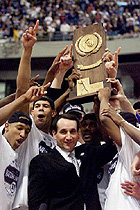 Africa
Johannesburg, Kruger National Park, Cairo, Luxor, Nairobi, Masai Mara, Victoria Falls, Capetown
September 2002
Canada
Toronto, Whistler, Vancouver, Victoria


Spain and Stockholm
August 2003

2004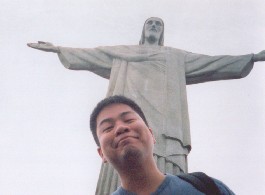 Rio/Falls/Buenos Aires
November

2005

Heidelburg & Switzerland
January

Jamaica April 15-18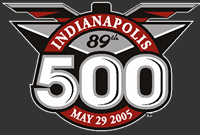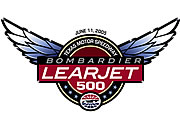 Virgin Islands 2005
St. John, Tortola, Prickly Pair, Virgin Gorda, Jost Van Dyke, Norman Island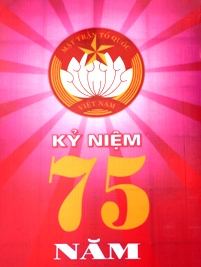 Tokyo/Vietnam/Cambodia
November

Chile
Easter Island/Santiago
December

2006
Chicago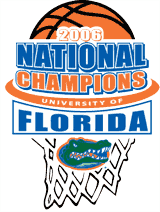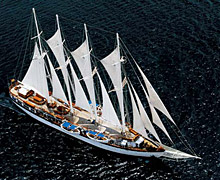 Windjammer- Eastern Caribbean
Antigua, Montserrat, Nevis, Guadeloupe, Iles des Saints, Dominica
August

New Zealand
November

2007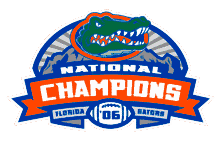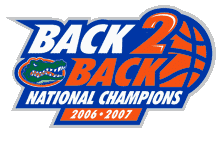 Hawaii '07
Including Buffett in Honolulu- Bama Breeze Tour
Well, I'm back in Austin...
Jamaica September 1-5

Spinning under the Christmas tree at Zilker Park, apparently an Austin tradition : )

2008

September