Dave's Windjammer Cruise
Eastern Caribbean 2006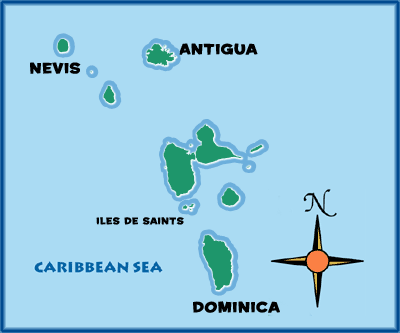 Singles cruise on


Ship- Polynesia
Trip- $499 8/26 AA#2369 FLL to SJU 0720-, #1019 1220 to ANU
30k freq flyer 8/26 stay at Harbor View Apts in Falmouth Harbor
Antigua
"With 365 idyllic beaches–one for each day of the year–Antigua is the water sports mecca of the Caribbean. Wind surfers, sailors, divers, and sun-seekers love this island of rolling hills and wide sweeping bays. You'll feel the legacy of the British as you stroll along the boardwalk to Redcliffe Quay, a historic promenade of restored town homes and stone warehouses that have been converted into brightly painted cafes, shops, and restaurants. The Caribbean pulse is palpable everywhere."
Info
Info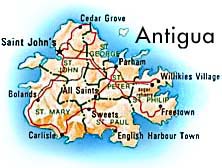 26th
Arrive in Antigua

Nancy, Sherry and I have an "Antiguan smile" at the airport whle we wait for Carol
We'd have to get used to the currency- the EC

Typical caribbean traffic jam- goat herd

We arrive at the hotel and can hear Tim before we see him
Met these guys on the cruise last year and it was great to see them again
Also staying here with Greg, Gerry, and Billy

View of our backyard We would spend the afternoon drinking beer in the pool. I would have my Antiguan white trash moment when the restaurant down the street would refuse to sell me french fries without a shirt.
We then had a good dinner next door at the Catamaran Hotel.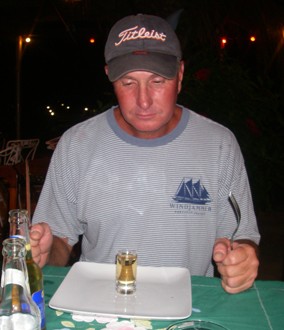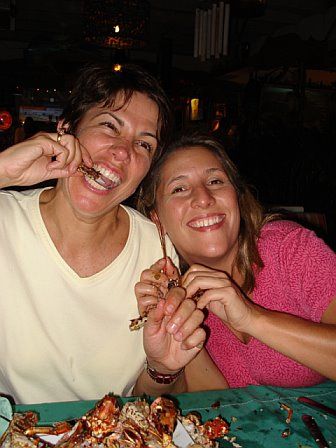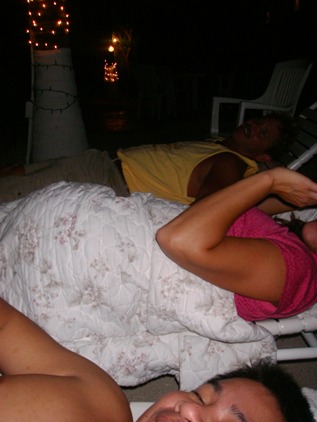 We would try to sleep outside, but I was getting eaten by bugs and Sherry was having an allergic reaction to the cat she touched at dinner.

27th
Day trip to Monteserrat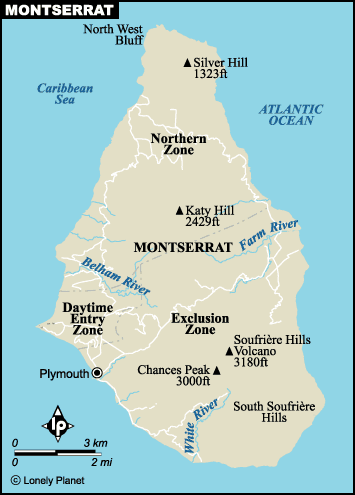 Was a nice place to stay, but it was hot as hell and we had to get air anyway we could.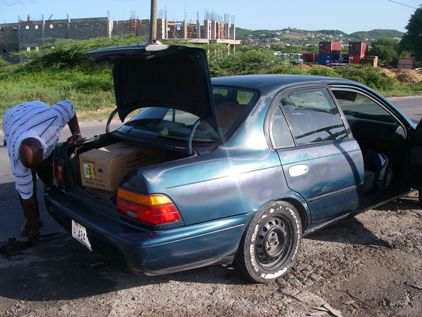 I had to be up by 0700. Here my ride on the way to the airport gets a flat.

As I fly out- you can see our boat the Polynesia

Aerial view of Monteserrat
Somehow, probably due to some Jimmy Buffett song, I had gotten this in my head as a must do trip. So being in Antigua it was too close to not go.
So a former police officer and taxi driver drove me around showing me his old sites. I was pretty tired an slept much of the time in the car.
Versus Pompei- no museum with bodies frozen, but more dramatic in that everything is still literally covered in several feet of ash that you walk through. Also the fact that it could blow again at any minute too.

My guide points to his old house

The hotel he used to work at

The Volcano Observatory

We are currently at a "3". We had to travel with the radio on in case any warnings were to occur.
T&L article on Montserrat
Article
Article
Trip Advisor
Tourist site


Cousins Cassandra and Amy from NY
Cassandra = "she who entangles men"- whose beauty caused Apollo to grant her the gift of prophecy. However, when she did not return his love, Apollo placed a curse on her so that no one would ever believe her predictions.
Amy = civil engineer = works with mud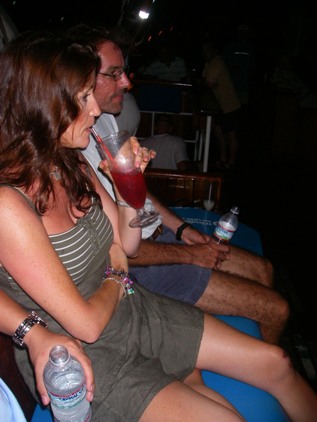 Claudia, member of the British foreign service

And her roommate Gretchen