August 30-September 2, 2008
"Life Is Good"

Saturday
Delta flights using companion certificate $456
#4142 8am to 10:10 SLC, #1159 11:15 to 12:04pm

We start off the trip with some crispy bacon

We had a convertable rented from Dollar- it took about half an hour for the shuttle to get us from the airport, than over 30 minutes in line to get the car. It may be one of the noisiest places we've even been to- planes flying directly overhead, trains going by...

Time was a little tight due to the car rental, so we stopped at a local grocery store and did a picnic, which was nice.
We had a chicken ceasar wrap, pasta salad, watermelon, and flavored lemonades.

Cabrillo Tide pools (second low tide 3:29pm- closes at 4:30)
I was really looking forward to this, but unfortunately we didn't see much.
Cabrillo tide pools
Info

Driving to the hotel
Everything in San Diego seemed to be only a 15 minute drive away

$957 for hotel and car

A few years ago I bought the comforter that was the same one used in this hotel.

We wanted to take a quick dip in the pool, but it was just tiny and cold Gaslamp area

We could walk to restaurants, and discovered a Yard House, which was one of my favorite places in Honolulu
I had wings and the garlic noodles, Linda loved the lettuce wraps

The US Grant Hotel, a cool grand ole hotel next to the restaurant

Sunday
San Diego Zoo

I like this sign, it points the way to the animals on next two trips in 2009- India and China

Got to see baby tigers and the mom


The closest we will ever get to hippos- the deadliest animals in Africa


One of our favorite finds on the trip- fish tacos at Rubio's
We would come back again Monday too


The ship used in the Russell Crow film " Master and Commander"

Americas Cup sailing 1:30

We go under the Coronado Bay Bridge

Massive ice cream scoops- the blue one is actually vanilla Dinner at Hotel del Coronado's Sheerwater 7:30pm outside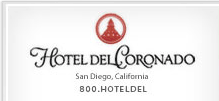 It was a great setting which I figured would remind me of one of my favorite spots- The Kahala (back in Hawaii)
The food was just OK- seabass was overcooked, soul was decent. Crab cakes were good.

Afterwards we'd go to the movie theater (so close to our hotel we parked there then walked) to see " Traitor", but it was just OK.