Tokyo and Okinawa



Scott and I roll into the Century Grand Hyatt, sister hotel and close by to the Park Hyatt, but about half the price.


"Also in Shibuya is Shabuzen, the shabu-shabu (a Japanese dish featuring thin slices of beef cooked with veggies) restaurant where Bob and Charlotte have their first coarse moments, and, accordingly, a meal of cook-it-yourself meat. Located in the basement of the Shibuya Creston hotel, Shabuzen is a warm and inviting space, quite large by Tokyo standards. The food is outstanding, and the price is right starting at 3,800 yen ($36) for portions larger than one could possibly eat."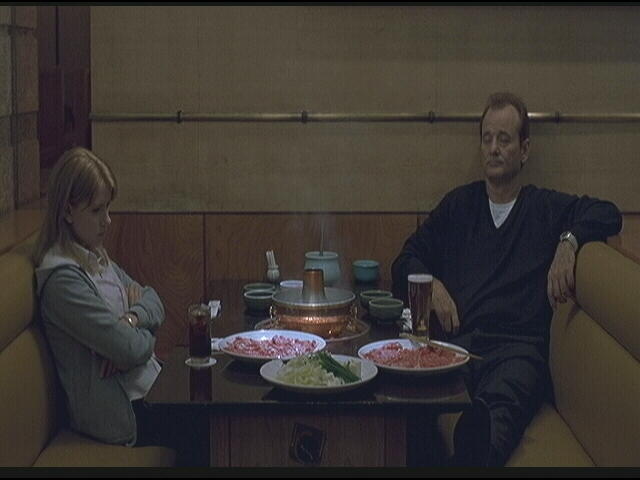 We even got to sit in the exact same booth!

"For a respite from Tokyo's relentlessly busy pace, do as Charlotte does in "Lost in Translation" and visit the Jugan-ji Temple, within walking distance of the Park Hyatt. While it is a fairly run-of-the-mill temple by Japanese standards, its location near the heart of busy Shinjuku makes it special indeed. Though you might not be moved to tears as Charlotte was, chances are you'll be inspired by the sense of an older, calmer Tokyo in stark juxtaposition to the surrounding chaos."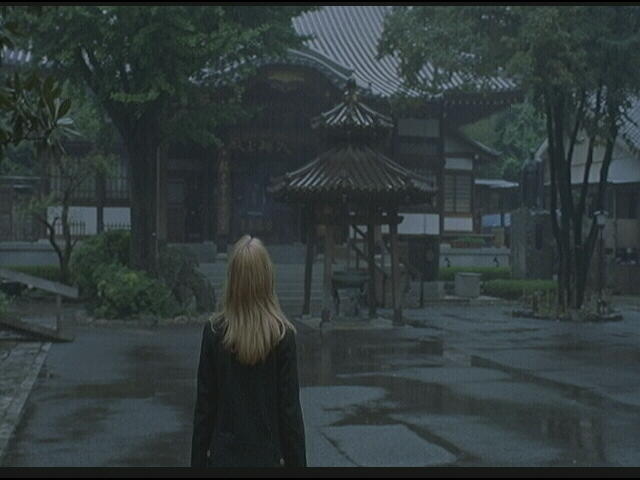 We went to the Sony Building showroom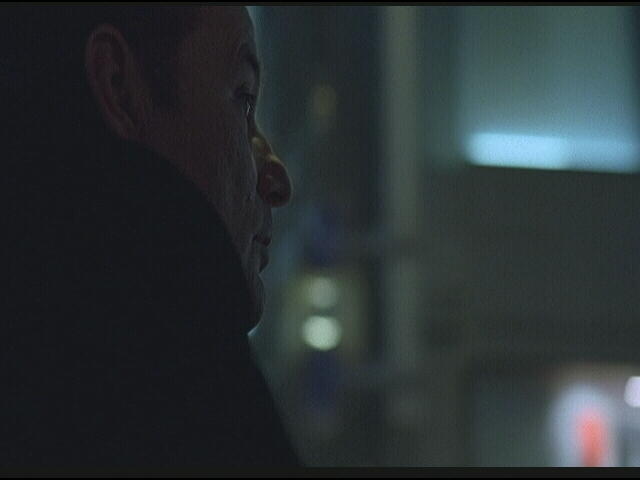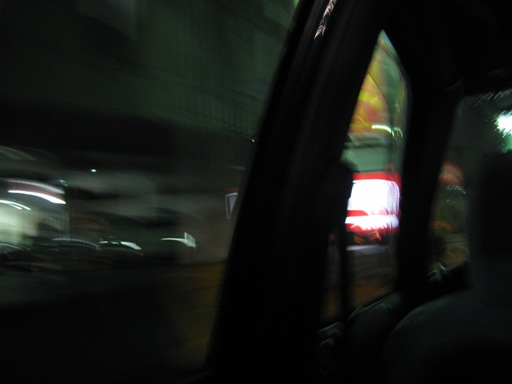 "The movie begins with Bob (Bill Murray) waking from a jet-lagged stupor in a cab along the Kabuki-cho side of Yasukuni-dori in Shinjuku. As he passes seemingly endless rows of neon-encrusted buildings with fast-moving Japanese signage, his face registers bewilderment, awe and disorientation -- a typical reaction for visitors."

And here we are at "the sushi place in Daikenyama" Ichikan from LIT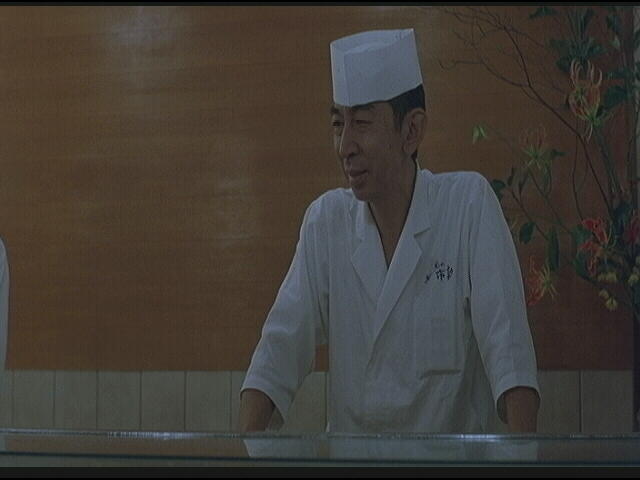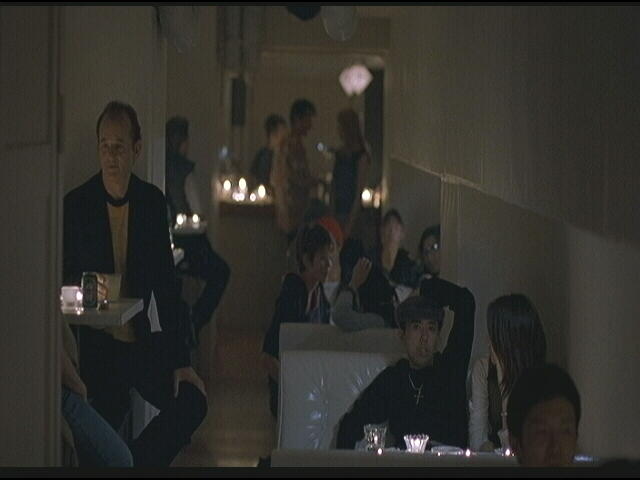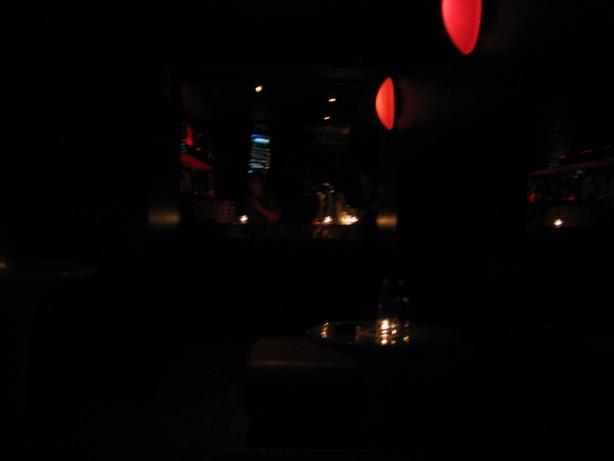 "Nearby is one of Tokyo's hippest nightclubs, Air, where Charlotte and Bob spent time looking at oversized balloons with a film of fireworks projected onto them among an oh-so-hip crowd. The club's name is not especially apt, since Air is in a basement, but the scene is jumping here on weekends, with a good mix of hip-hop heads and house divas dancing the night away. White vinyl chairs only look immaculate here -- the club is a bit on the dingy side. Nevertheless, the sound system here is first-rate and the club experience authentic at Air."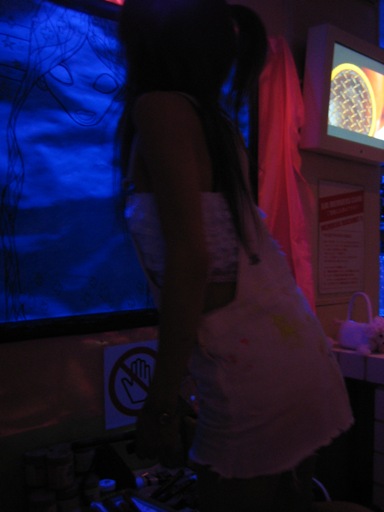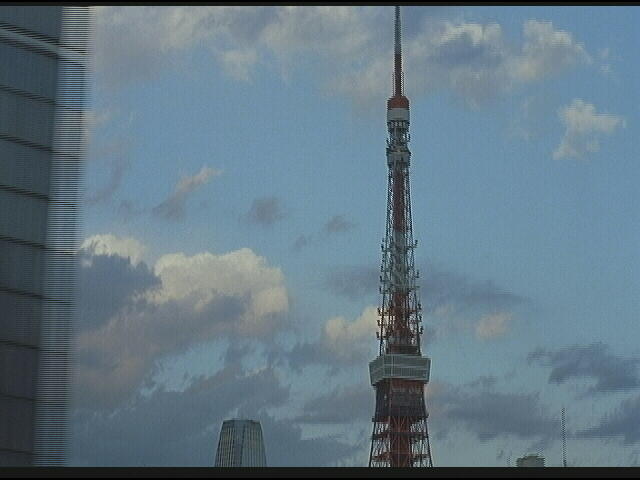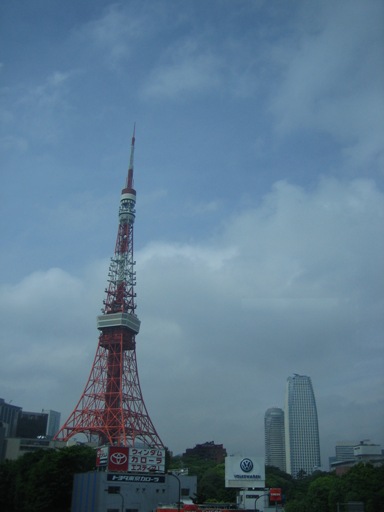 Tokyo Tower on the way to Haneda Airport


View from my hotel room in Okinawa City
Here you can even see their version of Diamond Head

I was pleased to find this version of The Colonel in samurai costume

Marshall, his girlfriend Erico and I at the Shurijo Castle Park

A white man's dream- an entire concourse of Japanese school girls! C'mon, you know who you are, you dirty bastards... Article that describes locations from the movie
Japan-guide article
Christian Science Monitor article
Nicely written CSM review "Sleepless in Tokyo"
Another CSM article "Strangers in the night"