Dave's New Home- Hawaii
2006

My first trip out I spent the first week at the Sheraton Waikiki, then the second week at the Royal Hawaiian, conveniently right next door.
It was cool to stay at the nice hotels, and these were right on the beach. They upgraded me to ocean view, so I could leave my sliding door open and hear the waves lapping as I slept or worked, which is about all I did. I got to do one fun thing- ate at the very first Roy's restaurant on a business dinner. I had the meatloaf, and it was very good.
Second trip stayed at the Marriott Waikiki, then at the W Honolulu down the road in Diamond Head- as featured on an episode of Great Hotels on the Travel Channel.
This time I went to see a movie with my new friend Chris and his fiancee Ree, V for Vendetta. I like Natalie Portman and the movie looked wierd in the previews but was really good, interesting social commentary. We also ate at the restaurant in the W, VERY good food and awesome 70s and 80s songs you'd almost forgotten from two guitarists. And of major note is I had probably the best hot dog ever, at the Ward Center parking garage in Honolulu- The Great Hawaiian Hotdog Co. Looking at their website see they are also a convenient walk away in Waikiki at Moose's on Leward Street- cool!
Sunday afternoon I also went paddling with the Waikiki Beach Boys- WOW were my arms burning afterwards! Apart from that more long hours of work, and we have had RECORD rain every day, and the day I left there was a 48 million gallon raw sewage spill in to the Ala Wai Canal, which is ajacent to the condo I am about to purchase. Nice!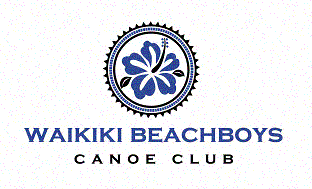 April 3-12- stayed at the Hilton Hawaiian Village. Had been here before in 2004. April 18-28- bac at the Marriott Waikiki, but a much niceocean view corner room this time. May 3-5- Outrigger Waikiki May 14-20- Sheraton Moana Surfrider Moved June 9th


View from the home office Outside of work killed a lot of time hanging out at Home Depot and Lowe's planning renovations to the condo. Here you can see before and after of the guest bathroom, which I did in October-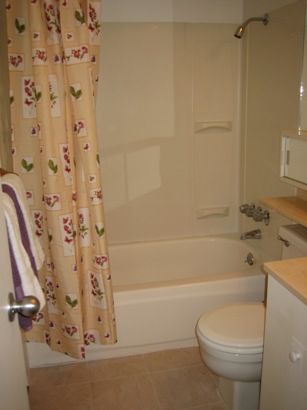 Features a Decolav glass sink/mirror/cabinet and Kohler Devonshire toilet. Oh, also a door. The original one was removed before I moved in because of termites.


Spent most of December to redo the master bath-


Features a Grohe Aquatower 2000 stainless steel shower system, blue pearl granite counter top, limestone tile, slate shower floor, Kohler frameless shower door, Kohler Santa Rosa toilet, American standard faucet.



My two favorite Hawaiians- Sonja and Figaro



U2 at Aloha Stadium December 9th
Last show of the world tour, Pearl Jam opening
Article
Article


One of my favorite pics of Hawaii

Trying to capture the famous "From Here To Eternity" shot like they did in "50 First Dates"


Christmas dinner at the restaurant Tokyo Tokyo
I believe the most expensive meal I've ever eaten