Dave's

and

November 22 - December 7, 2008

$1 = .71 Jordan Dinars, 1JD = $1.41, as of Oct 26th
$1 = 3.83 shekels, 1 ILS = $.26 Movies: The Passion of the Christ , Indiana Jones- The Last Crusade, Lawrence of Arabia.
Also Ben Hur, The Ten Commandments, Masada, and the recent DiCaprio/Crowe/Ridley Scott movie Body of Lies was set in Amman and Jordan.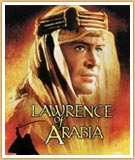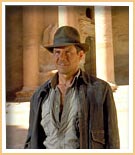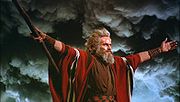 Continental 95k miles and $46

Saturday 22nd
Fly all day
Continental AUS 11:30am to Newark 4:30pm So Linda dropped me off by about 10am. I bought a new Inspiron mini 9 to take as my computer for this trip, but bummer was I made the call to take my work laptop to get some things done at the last minute. Bought a turkey wrap. Uneventful flight to Newark- two old ladies sat next to me, cheese pizza as the meal, we had a tail wind so landed early.
Had to make some work calls and also registered an accident where someone backed into me last week. Continental 6:40pm to Paris 7:55am next day Sat next to two gay guys going to Nice for Thanksgiving. Beef and mashed potatoes for a meal. Only crappy movies.


Sunday 23rd
Fly and arrive in Amman
Had about 4hrs, had to go back through security. For some reason for such a major airport they don't have a good eating place.
Bought a plug adapter kit so I could recharge notebook (packed mine in the suitcase...) and by using VPN got free wireless. Couldn't get on Yahoo, so had to do some currency exchange to pay for airport internet- I couldn't remember if I had booked my Petra hotel already or not. Found it, I did.


Christmas at the Paris airport Air France 1:15pm to Amman 6:45pm. One hour time difference from Paris.

My second sunset and I still haven't reached my destination yet... Guy next to me was smelly, and seats were very cramped, older airplane. There was some seat switching and I got a muslim meal that had fish, eventually got it switched for chicken and mashed potatoes. Pretty unproductive- computer couldn't read DVD for me to watch Lawrence of Arabia.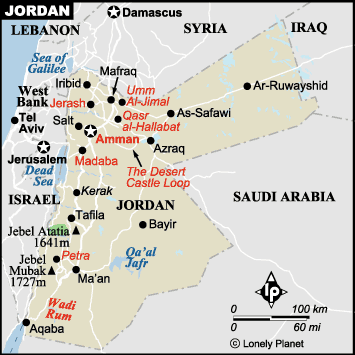 For the airport to a country's capital, the Amman airport is pretty unimpressive, but I guess so was Moscow's airport if I recall correctly. About the size of a Montana airport, but without any interior decorating. Had to exchange currency ($280 turned into 190 JD) to pay 10JD for a visa. Line wasn't very long, and then you show the stamp and they wave you through immigration. Got 200JD out of the ATM after customs. Got a taxi into town for 19JD.
Only 117JD for a cab to Iraq...no thanks... The language and symbols are so alien to me that it reminded me of when I had to drive around Japan- you just can't read a damn thing. However the middle eastern culture right now does seem less comfortable to me than Japan's- still more foreign to me. Wow, so it did take me 26 hours to get here... Passed lots of fast food places on the way to the hotel- Popeye's, Hardess, BK, McDonalds, and of course we stopped at the KFC drive through.
It took a long time- got a 3 piece spicy legs, which included a small drink, cole slaw, and fries for 4JD.


Finally arrive at the Marriott (normally $183- reserved for 20k points)

Bellman was helpful, smallest TV I have seen in a hotel room in a long time. Just like a Marriott business class hotel in the States (except for the armed guards and iron security gate out front), but the chairs in the room were really worn. Meant to hit the pool and gym, but slept instead- typical. Funny enough I hope to catch up on sleep this vacation vs what I have been able to do with work the last few months. Amman info
Wiki info

Monday 24th
Amman/Jerash/Petra

View from my room

Lobby

And we're off to Jerash, about an hour north. Taxi was 50JD round trip, and the driver stuck with me the whole time. He didn't speak any English though.

Apparently this is the country's second most visited tourist site, behind Petra
King Abdullah II
Wiki info

I get to buy my keffiyeh here, with the agal to hold it in place
Like most regional native headware,it proved extremely practical in the desert- easily moved around to block the sun, wrap your face from flies or dust. It is also considered an important national symbol.
How to wrap it

Hadrian's Arch

"If you are lucky you'll get to see the crazy Jordanian Scottish pipe band that sporadically belts out military tunes on their bagpipes to illustrate the excellent acoustics."- Lonely Planet


Forum


Walking along The Cardo- colonnaded street that runs the length of the city. It was once lined with the city's major buildings, shops and residences.

Here you see a real life archeological dig Wikitravel info
Info


In my research for what to do in Amman this is what struck me as something unique and fun to do, and the reason I hauled my 300mm lens around for this trip. Growing up I saw and enjoyed "Ben Hur" several times, so I had visions of this in my head.
Held at the Hippodrome.

Darn, just read that I could have asked for an actual chariot ride. That would have been super cool.

This seemed really typical in Jordan- a vehicle would be pulled over to the side of the road and sell produce out the back.

After picking my stuff up back at the hotel, paid 75JD for a private taxi to Petra, about a three hour drive south

Checking in at the Moevenpick Resort Petra
Paid $280/night, pricey but it was supposed to be the best place literally right at the gate to Petra. Of note the Crowne Plaza was about a five minute walk away and would have been cheaper.


Petra by night
I planned my schedule specifically to make sure I could do this, and it was a really cool experience.

Everyone sat and they passed out hot tea (sweet, literally), and they had a musician singer, then for a second round a piper emerged from inside the Treasury.