Dave's


November 5-11

Friday So I landed at about 2:30, but it was pouring rain and would continue to do so until late at night- according to locals the worst they had gotten it in a while. So I wondered around a bit, shopping mainly at ABC stores, and at 8pm fell asleep and was so wiped out I never really made it back out.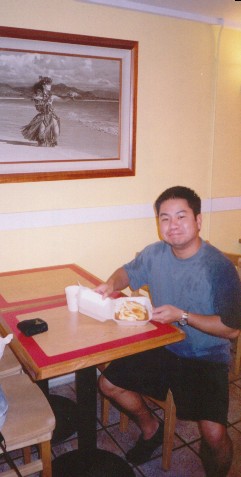 At the L&L Drive-In- ate a local specialty, the Loco Moco, a beef patty over rice, topped w a fried egg and gravy Spent the night at the Hyatt, great location right across from the Duke statue


Looking down my balcony

Saturday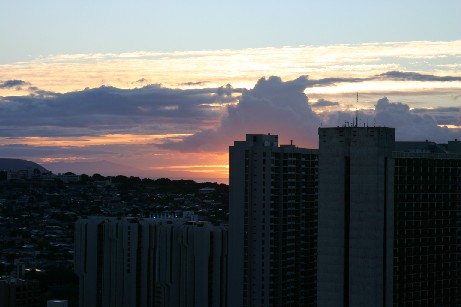 Sunrise from my room, with the rain having stopped

Waikiki and Diamond Head as I head off to... Kona area
Stayed at Ohanu Keauhou Beach


View from my balcony

Shortly after entering the water to snorkel I ran into this guy. Always fun, but would have been even more incredible had I not been in the water with turtles in the Galapagos and Maui. So I would agree that Kahaluu Beach is an incredible place to go snorkling with awesome fish, but the downside is the water is much more choppy than most of the other top snorkling sites I've been to.

Great slice of life shot. Wish I had the digital SLR for this shot- cool tattoo of the original KISS line up

Kapuanoni Heiau- remains of a temple dedicated to increasing fish and food production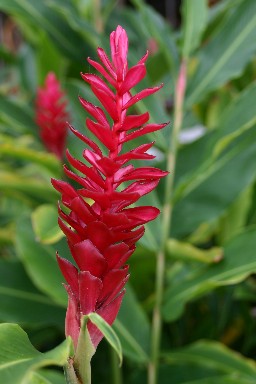 St. Peter's Catholic Church- just like the one in London...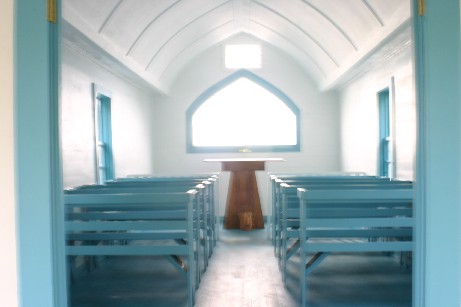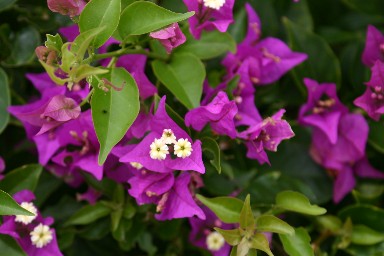 So this hotel was nice enough, but in hindsight would have stayed somewhere right in Kona town, would have made it easier to go out at night.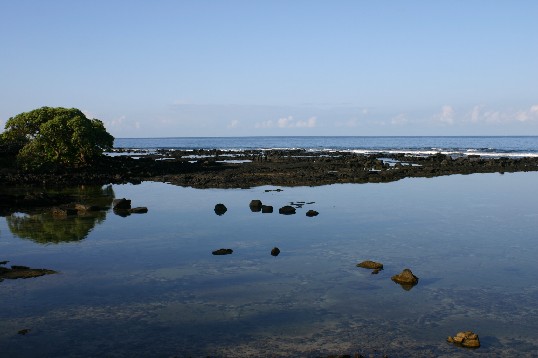 Tide pools in front of the hotel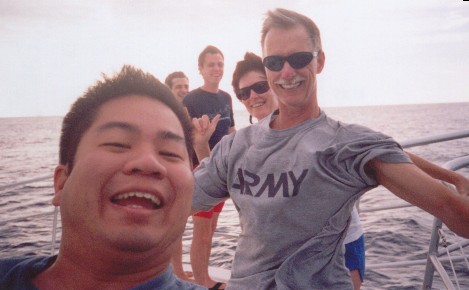 Here is the group heading out to our first dive site, great bunch of folks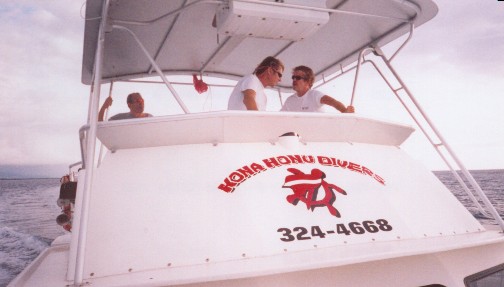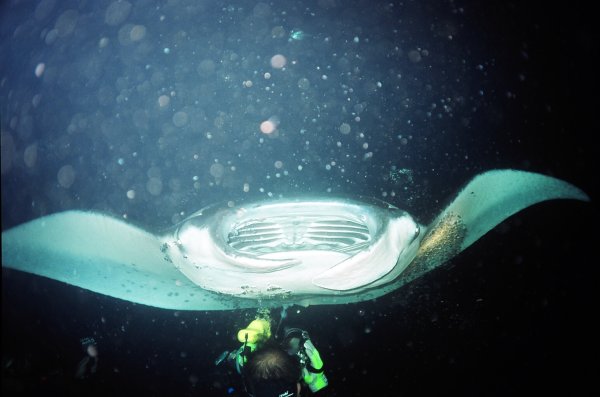 So this is actually a pic from the Kona Honu Divers website. I have it here so I know what I was ideally supposed to see, although I didn't.
At these night dives you shine a flashlight over your head, which attracts plankton, which in turn attracts manta rays. Some are up to 14 feet wide and come sweeping by like a stealth bomber. My former manager Dan Pechtol did this and described the experience as "surreal, like Close Encounters of the Third Kind."