Dave's Tokyo/Okinawa 2007 Trip
Feruary 25- March 2, 2007

Sunday the 25th- Japan Airlines #71 business class 11:20am, arriving 3:20pm Monday Konichiwa my friends- I have taken to blogging this trip, perhaps to help keep my mind busy. It may come out boring or insightful…guess it depends. Sunday I got to the Honolulu airport 1.6hrs before my flight, an unusual feeling to have leeway. I have always cut things close, but a week ago in Austin I missed flights on both ends, by about a collective 5 minutes. This flight was less than 8hrs hours, non-stop in business class- heck it is infinitely easier than going to Alaska or Austin. Too bad there isn't more decision making from my customers here. JAL also offers 3 varieties of noodle soup on demand, good when I passed on the traditional Japanese snack of some sort of fish/rice cake. There were approx two white guys plus me as the non-Japanese nationals on the whole flight, of course I was seated next to one of them. Made customs damn easy with only three people in the foreigner line. Barely had time to read the Sunday paper and watch "Lost in Translation" to properly prep myself. Everyone knows I love that movie, however this time I seemed to take away more the loneliness of travel theme as opposed to the optimism and innocence and beauty of relationships that I usually do from the film. "I'm lost" Bill Murray's character tells his wife. Funny enough the movie closes with a song called "Just like Honey," something I had forgotten. God bless Japanese efficiency and professionalism- at what I count as 3:06pm I was trying to buy my bus ticket and was told I was on the 4:05 bus. I had to ask- "that long?" At which point the girl called the bus, another girl came over and grabbed my luggage, and we ran over to the 3:05 bus. Cool, no tipping expected or taken in this country and they still went out of their way for me and we executed.

Honestly this is the first international trip I've ever been on that I wasn't looking forward to. I arrive Monday and leave Friday, no time planned for fun and not planning to meet anyone I know. Kind of a been there done that attitude (fourth trip to Tokyo, but actually the first time on my own)- I know the ATM at Narita is to the far right, to take the Friendly Limosiune bus over an hour to get into Tokyo, etc. I also should have prepped my appointments earlier, we'll see if I can still make this productive. Normally I would be confident luck would work out for me, but I have very little recently. In fairness to myself I have been on the road every other week for the last two months.
As a part of my somber mood, back in Hawaii some personal set backs are happening. What was one of my mantras? "If you laugh at my jokes, feed me, and I can trust you we can be friends forever…" Life can be very ironic, maybe I can have the pleasure of developing my very own trust issues. It's certainly costing me some restless nights, but on the plus side perhaps I'll lose some more weight over this? 2006 held some major life changes and was good, 2007- not so much so far. Ying and yang baby. That being said, on the work side a lot of people would kill for this job. It really is international (technically I cover about a third of the globe), have great customers, fits my skill set, and gives me lots of flexibility. About 13 months ago I was marketing myself/fighting for this job when the hiring manager didn't know me from Adam, and it just so happened some of you worked with him. Kelly Furrer telling him, "I would put my badge on the table right now Dave is the right person for the job." A big arrigato to all the Lee-Sue fans out there that actually care about me, some of whom I haven't communicated with in quite a while.
What is the proverb I have on my China trip website? Something like "sweet and sour, all must be tasted."

On my friend Chris' recommendation stayed at The Strings Hotel Tokyo

Thursday March 1st- Tokyo to Okinawa

This place is much better than where we stayed last time in Okinawa. You can actually walk places, and close enough to cab to several bases.

It's cool- there was a visiting group of the new F-22 Raptor fighter planes there- they kept buzzing the hotel. Friday the 2nd- Tokyo 6:10pm through Nagoya, arriving HNL 9:30am
Of course I ended up running late and the cabbie and I were pretty much resigned that I was going to miss my flight. I walked up to the ticket counter 10 minutes before the flight and the airline folks didn't bat an eye. And I got on the plane...

For target practice?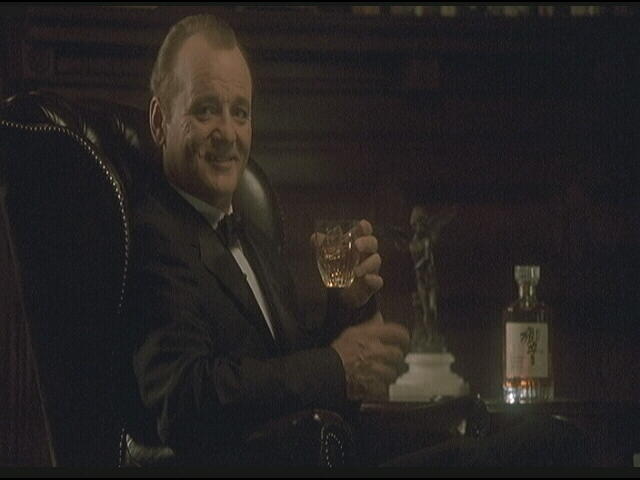 My one souvenir from the trip

Racing the sun home

Well, I'm back home, so obviously not real time anymore... Words to practice on this trip, add to the 'ol vocabulary:
iie = no (kind of like a cartoon scream- iiieeee!)
Hello = haro (thought this was a joke at first)
Please = doozo
Konbanwa = good evening
Sumimasen = excuse me I usually adjust to time zones well, but didn't on this trip. Both Tuesday and Wednesday I meant to hit the town at night, dressed and ready to go. I would just put my head down for a few minutes around 6pm and bam, be asleep until after midnight. It looks like I'll be coming back in July though, so I guess I'll make it up then. Maybe take advantage of the location to head to Bali afterwards for one of this year's trips. My Tuesday appointments fell through, so I was on the phone and e-mail all day. Could feel some stir craziness coming on like in December when I had to sit in my condo while the bathroom was redone, not good. Only other takeaway from this day is that I'm still not sure what a lot of people in the Air Force do to keep busy all day. Wednesday- Like a rock star, I belong on a stage. Presented in front of about 60 people to make sure they were Dell disciples. Of note a few weeks ago there was actually a terrorist attack against this facility, Camp Zama. I should receive some sort of hazard pay. That, and the fact that I was cruising around base driven by a religious woman in a little car that would have her radio cranked up to the dance version of Whitney Houston's "I will always love you". Almost surreal. At her invitation I then attended a chaplain's lunch for the unit. So not only was Jesus in the room, but most of the battalion's senior leadership, and Dave Lee-Sue in his Dell polo. I was representin'! My favorite moment was when the chaplain said, "You're right, I never realized the two [Dell and God] had so much in common." I was heading home on the Tokyo subway system at rush hour- into the jaw of the beast. However I put my mp3 player on with some U2, appropriate since this is where they played before ending their world tour in Honolulu with me and Sonja there in December. And all was well. Things for next time:
Eat sukiyaki- I love shabu shabu and this is supposed to be similar but with a more flavorful broth. Or I guess I could try it here in Hawaii somewhere.
Of note- I remember when I was four yrs old living in Jamaica and my dad went on a business trip to Japan (pretty big deal). He brought back a small music box for my mom that played "sukiyaki"- so this song has been around me for quite some time. Here are the lyrics from the group 4p.m.'s version. I'm still not sure what the song has to do with beef in boiling water, but sukiyaki it is.
Party in Roppongi- I still have never gotten rip roaring drunk in Japan like a salary man should after work. Park Hyatt Tokyo- was going to stop by here again for the hell of it. I remember thinking twice (actually several times) before deciding to spend over $400 to stay here for one night on a previous trip, but I smiled from ear to ear the whole time. Tokyo is one of the most expensive cities in the world, so I surprised myself when I spent even more than that for one night at Turtle Bay here up on the North Shore the first weekend of this year. It too was worth it though.
According to Frommers- "quite simply, one of the most gorgeous and sophisticated hotels in Japan, with rooms to die for, stunning views, and one of Tokyo's best restaurants." Previous Japan trips:
1998 Tokyo New Years Eve with Tamara
1999 Kyoto/Osaka with Rich, who may come visit Hawaii soon
2005 Tokyo with Cowger, first part of Lost In Translation tour (best of the four sites here)
2006 Tokyo/Okinawa with co-workers, LIT tour part deux and sumo wrestling